Commercial heating and ventilation maintenance
Our years of expertise within the building services industry allows our engineers to help landlords, business owners or facilities managers to think about the correct solution to provide a cost effective and efficient type of heating or ventilation systems most suitable for your premises.
To help you initially obtain the correct solution we have a design team that will ascertain your requirements and then provide a scheme that is tailored to your premises and operational needs whilst also bearing in mind that your business still has to operate on a daily basis during the installation period.
All designs, be they for a new system or an upgrade of an existing system, are undertaken following standard design specifications using CIBSE and HVCA guidelines, and following your approval and acceptance of our proposals we shall undertake the installation with the minimum amount of disruption to your business.
All of our engineers are fully conversant with all the latest health & safety requirements in order to provide a service that is undertaken in a safe controlled manner.
CBS are able to undertake full surveys of existing heating and ventilation systems together with the requirements of the premises to verify that the items of equipment installed are not over or under sized.
Ventilation
Efficient ventilation within a building is essential for the comfort and safety of building occupants, and its structure, in some cases the provision of fresh air to a premises is subject to a legal minimum requirement.
Mechanical ventilation can be used to control indoor air quality. Excess humidity, odours, and contaminants can often be controlled via dilution or replacement with outside air.
Natural ventilation is the process of supplying and removing air through an indoor space without using mechanical systems. It refers to the flow of external air to an indoor space as a result of pressure or temperature differentials.
Powrmatic Approved Installer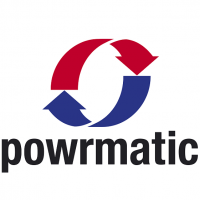 Our approved installer status acknowledges our commitment to the UK's leading manufacturer of commercial space heating products, backed by dedicated project support from design, all the way through to post-commissioning. Contact us now for product application advice, or more information on installation and maintenance.
Contact Us
"We are delighted with the end result..."

Andy Freestone, Premises & Facilities Manager HJA Read Case Study
Can we assist with your commercial heating and ventilation needs?
Please give us a call on 01256 842500 or submit an enquiry if you'd like to know more about how we can help you make the right heating and ventilation choices.
Professional
Competitive
24 hr Service